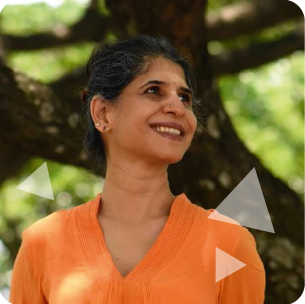 Devika Devaiah, Founder
Devika Devaiah is a leading strategy and innovation specialist with 25 years of global experience in delivering breakthrough results.
Devika has led strategy and innovation interventions with boards and top management teams in India, Asia Pacific, Africa and Europe for companies like Unilever, Pepsi, Savola, Marico, Intel etc. She has also successfully helped social organizations like Akshaya Patra, Yuva Parivartan and Sajeevta Foundation in strategy creation. As a frequent speaker at conferences, audiences are taken with Devika's energy, her capability to connect and to inspire provocative new thought.
Devika has co-authored Orbit-Shifting Innovation: The Dynamics of Ideas that Create History, published by Random House and Kogan Page in 2014. This best-selling book went on to win the Tata Literature Live! 'Best Business Book of the Year' Award in 2014. She is currently writing a strategy paper on Anarva's cutting edge work. An innovation paper is to follow.
Watch Devika speak on innovation in our videos section or on our YouTube channel.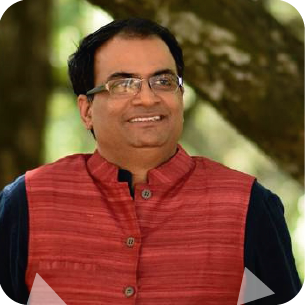 Bhawani Singh Shekhawat, Director
Bhawani Singh Shekhawat is the CEO of Akshaya Patra UK/Europe. He is a seasoned behavioural economist and a practicing strategy and management professional with rich international experience.
Bhawani is a director at Anarva with a strong governance role.
Bhawani is a top team coach and strategist, with a great degree of experience in marketing and insights. He has held senior regional and global leadership positions with large multinational corporations like Nielsen, Coca-Cola and Reckitt Benckiser. Currently, he is the CEO of The Akshaya Patra Foundation based in London, UK.  Bhawani is passionate about Brand building and Innovation, and mentors boards and entrepreneurs. He has been a key-note speaker in conferences around the world.