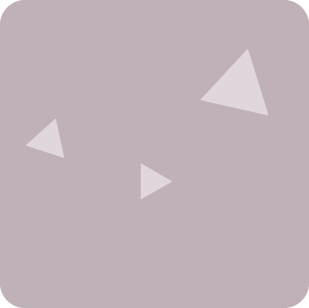 Unilever, Indonesia:
"The turnaround of the Hygiene Division of Unilever in Indonesia, is an extremely successful case with a very high business impact both for the local operation and for the global Laundry and Home Care categories. Not only was there a high business impact, but the team was transformed to become fighters and leaders of their own destiny, winning against all difficulties.
Devika Devaiah, led this assignment as a senior consultant. She is a visonary that has mastered the art of listening. Devika supported me and the team during this journey. With time this partnership evolved into a friendship and she was considered by all of us as another one of the "street fighters" of the Hygiene team. Devika is a passionate and incredible human being that I had the privilege to have as a business and sparring partner!"
(Note: The Hygiene Division success case study is shared with top leadership teams/ business schools.)
Savola, Egypt:
"I have worked with Devika closely during my tenure as a Innovations Director of the Savola Foods Group. From the very first contact you could feel how genuinely she was trying to understand the objectives of the intervention and suggest ways and tools to achieve so. Through her direct involvement she managed to change the perception we all had around innovation and purpose. Devika was also able to once again portray her genuine authenticity during the workshops we ran together across several countries, and clearly was able to reach-out to every member involved despite the diverse backgrounds, experiences, cultural backgrounds and expectations. Not only did I learn tremendously from her, but also gained a life-long friend that I always go back to whenever I feel stuck or need guidance in approaching any topic."
Equitas Group, India:
"This is to place on record our deep appreciation for the work done by Ms. Devika Devaiah in working with our Board of Directors in general and in a more focussed manner with a Committee of the Board. The exercise was to brainstorm and use innovative approaches to get customer insights and determine gaps in service offerings, which could be of great value to the customers and lead to sustainable business proposition for the Company. This exercise was carried out over a period of about 4 months, which included initial sessions for the Directors on Innovation as a basic platform and tools to view customer requirements; field visits and focussed group studies and synthesis.
At the end of the exercise, we could identify a new product, which seemed to have a great demand from the clients but there was no competitor offering the same. We introduced the Micro Enterprise Loan product with a loan size of Rs. 50,000 – 5 lacs. After a year of testing and piloting, this has now stabilised well and has since been scaled over the past couple of years. This is already about 10% of the total loan book of the Equitas Group and has the potential to reach about 25% over the next few years. We were significantly benefited by the facilitation of Ms. Devika Devaiah. Her method of facilitation brings out the best."
Trilegal, India:
"Devika possesses a rare combination of technical expertise and exceptional people skills, which makes her the ideal advisor for our senior leadership team. Her non-intrusive and organic approach to identifying problems and facilitating discussions around solutions worked very well for us. She will certainly be an integral part of our think tank on strategy going forward."
The Akshaya Patra Foundation, India:
"Devika is a gifted individual with a sharp instinct for real insights. As an Innovation professional, she attempts to identify the most fundamental, core issues at our mindset and thought process level which limit the ability to design breakthrough solutions to the strategic challenges.
Devika's combination of an insight and people led approach is highly effective and offers a sustainable solution to a wide range of business challenges.
Her expertise and experience has enabled her to evolve a scalable and replicable model for organizations to create a culture of innovation. She has worked closely with the leadership team at Akshaya Patra and we have found her contribution to be highly valuable and believe she is a wonderful person to be part of any innovation initiative."